H212 Harvester Heads
It is easy to operate and produces high quality logs.
H212 has three moving knives and it is narrow also when fully open which helps working in dense thinning forests.
H212 frame, tilt, roller arms and design of knives together with the universal MTH unit makes multi-tree-handling effortless. The frame of H212 is high and gives excellent support to a bunch of trees and the tight grip makes moving of trees on a vertical position easy even in a dense forest.
Advantages:
High productivity
Good measuring accuracy
Good delimbing quality
Minimal cut cracks
High production in thinning
Decreased daily service time
Feed rollers' opening 440 mm
H212 is available for harvesters 1070G and 1170G.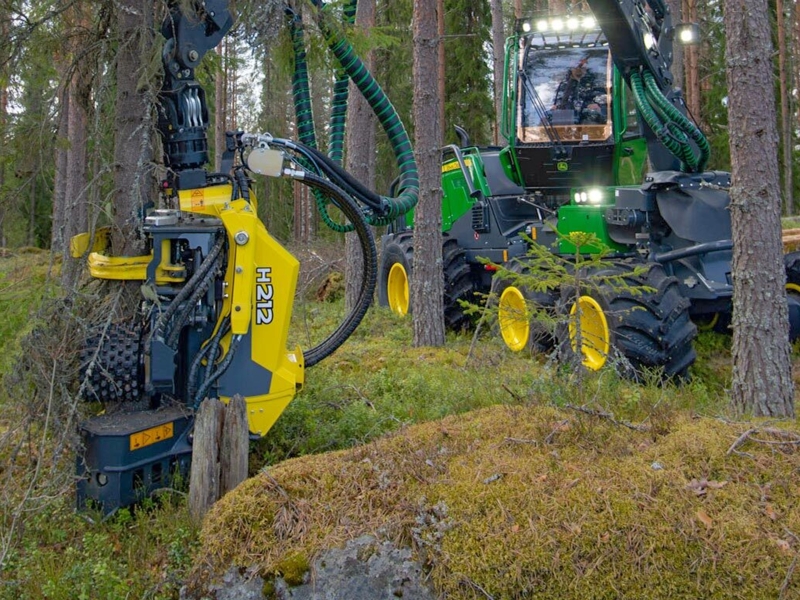 Request quotation